AASU TO ATTEND THE 90TH BIRTHDAY CELEBRATION OF HIS EXCELLENCY PRESIDENT ROBERT MUGABE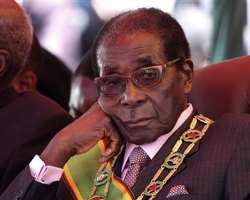 At the invitation of the Ministry of High Education through the Zimbabwe Congress of Students Union (ZICOSU), the Secretary General of the All Africa Students Union (AASU), Mr. Awaah Fred, will attend on behalf of the AASU-Secretariat, the 90th birthday celebration of the President of the Republic of Zimbabwe, His Excellency Mr. Robert Mugabe slated for the 21st February, 2014 in Harare.
The participation of the AASU's Secretary General at this celebration is motivated by the high regard the African students have for President Mugabe for his boldness to speak his mind, defend Africa and his policies amidst various antagonism.
Mr. Awaah shall use the opportunity to have first hand information on the situation of students' rights and interests, meet the leadership of the Zimbabwean Students to discuss the development in the African students' movement and share ideas on issues of common interest.
The Secretary General shall, equally, meet the Zimbabwean Authorities notably the Officers of the Ministry of Education to discuss issues related to accessibility and quality education, the rights and interests of students.
However, high on the agenda of the Secretary General shall be seeking the support of H.E. President Mugabe in AASU-Secretariat's efforts to construct an AASU Office Complex in Accra.
We would like to use this opportunity to wish, H.E. President Robert Mugabe, a happy birthday and more years ahead.
Richmond O. Neufville
(Deputy Secretary General)
[email protected]/00233 (0)241805832