Cash reserves: Bank directors seek review of CRR policy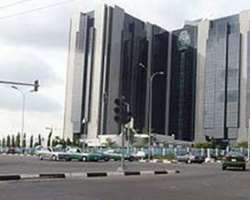 The Bank Directors Association of Nigeria (BDAN) is seeking a review of the Cash Reserve Ratio (CRR) on public sector deposits which the Central Bank of Nigeria (CBN) recently increased from 50 per cent to 75 per cent.
The directors, in a statement on Wednesday, stated that raising the ratio by 25 per cent just six months after it was jerked up from 12 per cent to 50 per cent would adversely affect the banking sub-sector and the economy.
The association noted that the increase would weaken the ability of banks to lend to economic agents and thus slow down the robust growth rate the country had enjoyed in the past few years.
It noted that as the economy slowed down, the poverty rate and incidence of social upheavals, which had constituted serious hindrance to national development, could worsen.
The group further said, 'Since banks do not have much liquidity to lend, they will increase interest rates. Two consequences could naturally evolve from this. The first possibility is that many people will shun bank loans because they cannot afford it; while those who bear the excessive cost of funds will pass it to consumers of their products and services. These will reduce the productive capacity of the economy in favour of short term high margin trading, which is not in the interest of the country.'
The directors also lamented that the policy would reduce the returns on capital investment in banks.
They argued that weak lending would translate to lower incomes, noting that some banks could consider staff downsizing to mitigate the impact.
'Unfortunately, the squeezing comes when the economy is crying for interventionist programmes that could make funds available for the real sector. With the mop up, the already credit-dried economy faces harsher funding environment,' the BDAN said.
The body is also meant to promote sustainable banking best practices within banks in Nigeria, and collaborating with regulatory agencies and other stakeholders to ensure the public interest.