NAICOM set to enforce indemnity insurance for doctors, others to pay for negligence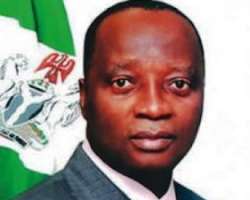 The National Insurance Commission (NAICOM) will soon commence the enforcement of professional indemnity insurance cover for medical professionals registered under the National Health Insurance Scheme.
The Commissioner for Insurance, Mr. Fola Daniel, who stated this in Lagos, noted, 'The commission is going to enforce of the professional negligence indemnity cover under Section 45 of the NHIS Act, which is one of the compulsory insurance policies in the statutory law,' he said.
Section 45 of the NHIS Act, 1999 compels all medical facilities registered under the scheme to have professional indemnity cover from any licensed insurance company for their workers to take care of professional negligence in the course of performing their duties.
With the enforcement of the law, doctors and other health care workers as well as Health Maintenance Organisations under the NHIS will be more professional and careful in discharging their obligations, while indemnity will be provided for patients for the negligence of the health workers.
Daniel expressed his readiness to work with the new Executive Secretary, NHIS, Dr. Matins Thomas, to achieve this goal.
The NAICOM boss also said that the insurance sector had been able to attain 40 per cent local content retention in oil and gas sector.
While expressing the determination of the commission to achieve higher retention of risks in the sector, he, however, said NAICOM would ensure that the underwriters did not bite more than they could chew.
He said the Nigerian insurance industry had witnessed tremendous changes in recent times owing to the reforms introduced by NAICOM.
The reforms, Daniel added, included the introduction of risk-based supervision; migration to the International Financial Reporting Standard from the Nigerian Generally Accepted Accounting Principles; market conduct reforms; claims settlement reforms; and financial inclusion, among others.
He said all these were geared towards developing the industry and improving the general perception of insurance by members of the public.
The NAICOM boss said the reforms were in line with the Federal Government's vision of deepening insurance penetration to make the industry the number one choice in the emerging market in terms of capacity, safety, transparency and efficiency.
'Nigeria is much likely to attain a sustained economic growth and development if it can adapt its insurance industry with innovative ways that will bring on board the generality of the country's population,' he said.
Daniel said the commission had introduced the Market Development and Restructuring Initiative in 2009 and ensured the enforcement of other compulsory insurances and eradication of fake policies in the country.
The initiatives, he said, had been vigorously pursued by the commission across the six geo-political zones of the country.
'Having also recognised the urgent need to develop the retail insurance market, which has remained grossly untapped considering the vast population of the country, it became imperative for the commission to incorporate micro-insurance and takaful as important vehicles for achieving greater insurance penetration in the country,' Daniel said.