LIRS seals firm in Lagos for refusing to remit N9.2m income tax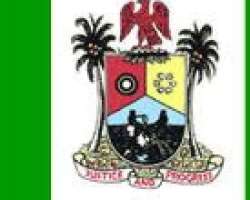 The Lagos State Internal Revenue Service (LIRS) on Tuesday sealed Ikorodu Industrial Power Ltd (IIPL) for refusing to remit over N9.2 million income taxes.
A correspondent covering the enforcement team reports that the team arrived the premises of Negris Holding Ltd in Ogba, Ikeja around 3p.m. and sealed it.
IIPL is a power plant located in Odongunyan in Ikorodu with power to generate 10 Megawatt with his administrative office in Ogba, Ikeja.
Mrs Folasade Coker-Afolayan, the Head of Enforcement Unit of LIRS, said that the power plant company defaulted in the remittance of the Personal Income Taxes of its workers.
'We decided to seal the company because it owed the Lagos State Government N9.3 million. The amount is the workers' income taxes from 2008 to 2010.
'The company's administrative office will not be re-opened for business until the tax liability is remitted,' she said.
Coker-Afolayan said that the state government had written the management of the IIPL on the need to remit the taxes.
According to her, the Distrain Unit of the LIRS had no alternative than to seal the only offices used by the company when the management failed to respond to its request.
She said that payment of taxes was a civic responsibility of everyone. She added that government needed the taxes to provide infrastructure for economic growth and improved standard of living.
"Tax payment is a civic responsibility of everyone because it enables government to provide adequate infrastructure for the people,' she said.
She warned the media house that had been sealed not to violate the laws by re-opening its premises for business, saying the officials would be committing a criminal offence if they did so.
Coker-Afolayan also warned that it was a criminal offence to assault the LIRS personnel while on official duty.
Mr Saula Olokodana, Secretary, Negris Holding Ltd., told NAN that IIPL was a company under the holding, adding that it had not been in operation for the past two years.
Olokodana said that the company in question was located at Odongunyan in Ikorodu and not the Negris Holding Ltd. premises.
He, however, said that it was wrong for the tax officers to seal the company that had not been in operation for two years.
the LIRS sealed 250 companies in 2013 for defaulting to remit N2.7 billion personal income taxes to the state government.