Airtel Partners OAU For NUGA Games
Also To Delight Fans With Experience Hubs, Valentine Concert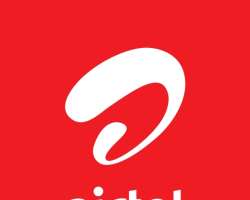 Lagos, Nigeria; February 12, 2014: In furtherance of its efforts at promoting sustainable national unity and creation of platforms for discovery and nurturing talents, leading telecommunications operator, Airtel Nigeria is partnering with the local organising committee of the Nigeria University Games Association (NUGA) taking place at the Obafemi Awolowo University, Ile-Ife from February 12 to 22, 2014.
The telecoms operator, in keeping with its tradition of delighting its existing and prospective customers through a rich line of products and offerings, will offer participants at the Games telecoms experiences covering voice and data services. This is in addition to a Valentine Club concert featuring some local artistes.
Commenting on the partnership, the Chief Operating Officer and Executive Director of the company, Deepak Srivastava, said it reflects Airtel's belief in the younger generation, and as well demonstrates its commitment to helping them succeed through the creation of unique and measurable platforms.
His word,"Nigeria is a sports loving nation, and the NUGA games has a rich history of producing talents that have brought honour and glory to country in various sports fields. It has engaged itself with the unenviable, but worthwhile task of unearthing many raw talents that this nation is blessed with. We share this vision and commitment to the development of the younger generation of this nation as reflected in our involvement with ARS, Big Brother Africa, Nigeria's Got Talent, Apple Developer Challenge, the Young Manager with CIPM, etc."
Speaking further, Deepak called on participants and lovers of sports to take the advantage of the NUGA games to treat themselves to the best possible telecoms experience on offer in the country.
"The Airtel brand understand best what the telecoms needs of the young generation are. This is why we are very passionate about meeting their needs through a brand that is jazzy, bold, youthful, exciting and unique. The NUGA Games is platform for them to experience all of our brand values. We would want both the participants and lovers of sports to take advantage of this," he said.
The NUGA Games, founded in 1965, is a bi-annual inter-university sports competition. The 2014 edition will feature participation in 15 sporting events by about 600 undergraduates from 60 Nigerian Universities, public and private between February 12 and 22, 2014.