AU Commissioner for Political Affairs visits the Central African Republic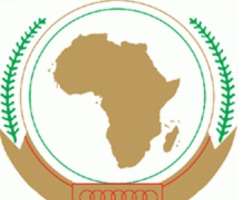 AU Commissioner for Political Affairs visits the Central African Republic
BANGUI, Central African Republic, February 18, 2014/African Press Organization (APO)/ -- The African Union Commissioner for Political Affairs, Dr. Aisha Abdullahi is currently undertaking a political mission in the Central Africa Republic as part of African Union efforts at addressing the crisis in the country. She is joined on her delegation by Justice Sophia Akuffo of the African Court on Human and Peoples' Rights as well as Commissioners Kayitesi Zainabo and Bechir M. Khalfallah of the African Commission for Human and Peoples' Rights.
The mission among other things is aimed at engaging the transition government and other stakeholders in finding durable solutions to the crisis in the country particularly by assisting the transition government in ensuring peaceful return to constitutional order and also addressing immediate humanitarian concerns in the country.
Further to this, the delegation will meet with various stakeholders to garner support for the transition activities including efforts towards building a new constitution which will ultimately lead to the electoral processes as well as instituting strategic public service and state institutions reforms.
This mission is a follow up to the assessment visit undertaken by the Department of Political Affairs earlier in the year to assess the state of happenings in the country. This follows an earlier consultation held in Libreville between 17th and 19th September 2013 which reflected on possible political interventions by the African Union in the Central African Republic.
During her visit, the Commissioner and her team will meet with the President of the Transition as well as the President of the National Council of Transition. Also, she will hold consultations with the Prime Minister of Transition, African Ambassadors in the Central African Republic, AU Special Representatives and Head of AFISM-CAR, National Authority on Elections, civil society organisations and religious leaders as well.