IMF Concludes Staff Visit to Guinea-Bissau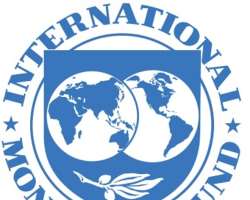 IMF Concludes Staff Visit to Guinea-Bissau
BISSAU, Guinea Bissau, February 18, 2014/African Press Organization (APO)/ -- An International Monetary Fund (IMF) mission led by Mr. Mauricio Villafuerte visited Bissau during February 10-13, 2014. The mission met with the interim government's authorities, including Minister of Finance Gino Mendes and Minister of Economy Soares Sambu. The mission also met with National Director of the Banque Centrale des Etats de l'Afrique de l'Ouest (BCEAO) Joao Fadia and development partners. At the conclusion of the visit, the mission issued the following statement:
"The mission conducted a preliminary assessment of macroeconomic developments in 2013 and the prospects for 2014. Economic activity has been severely affected by the enduring economic and political consequences of the 2012 coup. After having contracted by 1.5 percent in 2012, the economy has yet to recover. The mission is estimating a GDP growth rate of 0.3 percent for 2013, given that the recovery in cashew export volumes was offset by a sharp decline in prices—particularly farm-gate ones, a significant fiscal contraction, and frequent interruptions in electricity and water supply. In the context of weak domestic demand, inflation has remained subdued in the past two years.
"Lower fiscal revenue and weak international financial support have led to an accumulation of salary arrears in recent months. Despite a fall in government expenditure the overall fiscal deficit on a commitment basis was 2.2 percent of GDP in 2013, while arrears amounted to about 1.2 percent of GDP. Given the limited revenue prospects in coming months, particularly before the start of the cashew campaign, the mission urged for strict spending controls and prudent cash management to minimize further accumulation of arrears.
"Growth and fiscal prospects for 2014 hinge on the success of the cashew campaign and external support. The mission highlighted the importance of setting clear policy guidelines as soon as possible to avoid the uncertainty that undermined last year's cashew campaign. In this context, the mission suggested to suspend contributions toward the industrialization program (FUNPI).
"The mission looks forward to a positive resolution of the political instability and to the start of a dialogue with a newly-elected government to help address the country's economic and development challenges."