February 17, 2014

| Libya
FCO Press Release: Foreign Secretary marks third anniversary of Libyan Revolution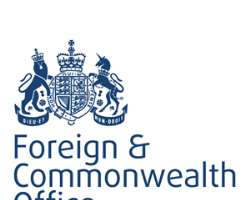 FCO Press Release: Foreign Secretary marks third anniversary of Libyan Revolution
LONDON, United-Kingdom, February 17, 2014/African Press Organization (APO)/ -- William Hague marks anniversary of Libyan Revolution: "I pay tribute to those Libyans who paid the ultimate sacrifice in pursuit of freedom"
Speaking on the anniversary of the Libyan Revolution, William Hague said:
"On the third anniversary of the 17 February Revolution, I pay tribute to those Libyans who paid the ultimate sacrifice in pursuit of freedom. The Revolution was a demonstration of people's ambitions to build a better Libya in which all people are free to voice their opinions and play an active role in deciding the future of their country. The UK is proud of the support we gave during the Revolution and we remain committed to supporting Libya overcome the legacy of four decades of Qadhafi misrule and its effect on both our countries.
"Libya has made progress since 2011, but significant challenges remain and urgent work is needed to realise the aspirations of the Revolution.
"A new constitution that enshrines human rights for all of Libya's citizens and the peaceful exchange of views as part of an inclusive independently facilitated National Dialogue will be vital.
"All Libyan institutions must uphold the principles for which the revolution was fought – freedom of expression, freedom of association, a fair and transparent justice system and a democratic political system.
"The UK is committed to supporting all Libyans as they seek to secure a free and prosperous future. Our assistance in the fields of defence, justice and security is a testament to this."