Ondo to invest N2.5bn on Industrial Park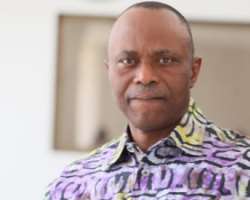 The Ondo State Commissioner for Commerce and Industry, Mrs Adenike Ademujimi, has said that the state government would invest N2.5 billion in Omotosho Industrial Park this year.
Ademujimi made the disclosure in an interview with the News Agency of Nigeria in Akure on Sunday.
She said that the planned investment was in line with the determination of Gov. Olusegun Mimiko's administration to industrialise the state.
The commissioner said the state government would provide the needed infrastructure in the industrial park.
'We have allocated vast portions of land to prospective investors at the park.
'To fulfil his promise of ensuring industrial revolution in the state, the governor has earmarked N2.5 billion as investment fund in Omotoso Industrial Park,' she said.
Ademujimi said that the 530 megawatts Omotoso Power Station Phase II, which was inaugurated by President Goodluck Jonathan last year, would boost the state's industrialisation plan.
The commissioner told NAN that some foreign companies had signified interest in investing in the state.
'We have various investors from China and other countries that have submitted proposals to the ministry for consideration,' she added.
Ademujimi noted that the country had relied on oil wealth for too long and neglected other sectors of the economy, saying that there was urgent need for a rethink.
'We have allowed the emergence of oil to weaken other sectors of our economy and this is now posing great challenges to the polity,' she said. NAN