Police Intervene In Attack On Oyo Residents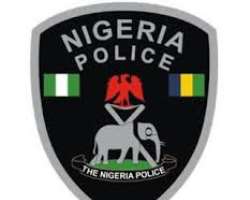 The Oyo State Police Command has intervened in the alleged shooting and use of thugs to harass residents of Omi-Adio and 25 other communities by Alhaji Olanlokun Odejobi.
Odejobi allegedly harrassed the residents because of a land dispute.
Officers of the State Criminal Investigation Department (CID), Iyaganku, Ibadan, Odejobi and leaders of the affected communities met yesterday to unravel the causes of the alleged violence
An eyewitness told The Nation that last week Thursday, some thugs stormed the communities, threatening to deal with residents, if they did not vacate the area .
Odejobi is said to be claiming ownership of the land, starting from Omi-Adio railway crossing in Ido Local Government Area to Alatori in Odeda Local Government of Ogun State, which is over 25 kilometres.
Residents were still in fear yesterday following the thugs' warning to return to deal with anyone who failed to vacate the land.
The Olomi of Omi, Chief Adeyanju Akanola, and members of the Omi-Adio traditional council invited Odejobi for a meeting following reports of harassment by residents.
The Balogun of Omi-Adio, Chief Mikaili Kayode Olasunkanmi, said: 'When the matter came to the attention of the traditional council, we summoned Odejobi to appear before the council because we did not want any trouble. We remembered that the riot and burning of a police station some years back started like this . We tried to mediate, but had to invite the police because of the nature of the claim.
'Odejobi told us that his father was the owner of the land from Ibadan to Ogun State, covering over 25 km. In order words, over 40 villages and their inhabitants should vacate the land. '
Ido Local Government Chairman Prof. Adeniyi Olowofela confirmed the incident.
He said the police were on top of the situation and urged the people go about their businesses without fear.
Olowofela said: 'We have advised that the claimant should take his case to court. We do not want anybody to take the laws into his hands . The courts are there for him to seek redress.'