Lagos reiterates plan to construct Fourth Mainland Bridge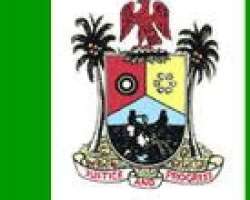 The Lagos State Government has reiterated its plan to construct the Fourth Mainland Bridge.
The project was government's response to the need to create a ring around the state which would allow ease traffic movement.
The Commissioner for Works and Infrastructure, Dr. Obafemi Hamzat, stated this on Tuesday during a press briefing in Alausa, Ikeja.
He added that the bridge was the missing link, saying despite challenges being faced, the government was determined to get it done.
He said, 'Three alignment options are being proposed for the bridge construction. The options come with its own financial implications and challenge. Bridge component is only about 3.5 kilometres, while the rest are road component.'
He said part of the reason government was taking its time on the project was that it had tried to avoid demolition, adding that the citizen's attitude of purchasing lands indiscriminately without verifying government's interest was a major issue.
'For now, most of the preliminary works involving soil test, environment impact assessment, survey of topography and biometric survey have been conducted,' Hamzat added.
He assured the state residents that government would continue to engage them on the progress of the project.
The commissioner said, 'This represents more than a transport  facility, it will afford students of engineering in Nigeria an opportunity to see such development first hand. Capacity building is also a core consideration in the effort at building the bridge.'