Code of Conduct summons 13 public officers in Gombe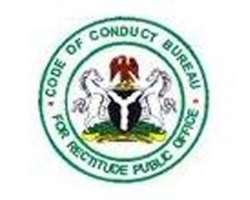 The Code of Conduct Tribunal on Monday said it had issued summons on 13 public officers in Gombe State over alleged violation of the code of conduct.
Mr Ibraheem Al-hassan, Head, Media and Public Relations of the tribunal in a statement in Abuja, said the trial of the officers has been slated for March 20.
According to the statement, the 13 officers, including a staff of the Central Bank of Nigeria (CBN) and the Federal Radio Corporation of Nigeria (FRCN) have been duly served.
Other officers summoned include the serving Chairman and Councillors of some Local Government Areas in the state.
"The public officers are charged with breach of code of conduct for public officers as enshrined in the 1999 Constitution and the Code of Conduct Bureau and Tribunal Act.
"The case will be presided over by Justice Danladi Umar, the tribunal chairman, along with other members,'' the statement read.