NNPC denies flouting Presidential Order on kerosene subsidy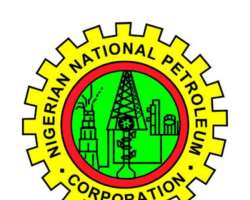 The Nigerian National Petroleum Corporation (NNPC) has said that  it is not guilty of flouting any presidential directive to discontinue subsidy on kerosene supply to Nigerians as alleged by the Governor of the Central Bank of Nigeria (CBN), Mallam Sanusi Lamido Sanusi. Group Executive Director of Production and Exploration of NNPC, Mr. Abiye Membere told journalists over the weekend in Abuja that the presidential directive on stoppage of subsidy on kerosene which the CBN has accused it of disregarding was actually stayed for execution following discoveries of its possible repercussions on average Nigerians.
Membere also disclosed that subsidy claim payments on kerosene which the CBN has equally accused NNPC of illegally collecting were actually not paid to the corporation but rather it remitted  proceeds from its sale of the product to the government account which in turn finds a way to balance it up.