Amaechi's Supreme Court Victory: Omehia, Wike Politically Finished—Rivers APC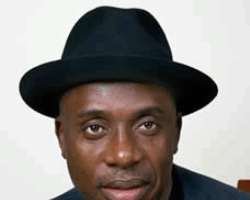 The All Progressives Congress (APC), Rivers State Chapter, has received with great joy, news of the victory, this morning at the Supreme Court, by the State Governor, Rt. Hon. Chibuike Rotimi Amaechi, in the case instituted against him by his desperate cousin, Sir Celestine Omehia.
The litigant, who contested against Governor Amaechi as candidate of the All Progressives Grand Alliance (APGA) during the 2011 governorship election in Rivers State, has since waged a relentless war on behalf of some misguided political hawks residing in Abuja for Amaechi's removal. This morning, Omehia's latest gamble, which was his prayer for the Supreme Court to declare that he has the legal right to appeal the Federal High Court judgment which held that Governor Amaechi's tenure ended on May 29, 2011, expectedly collapsed like a house without foundation. Instructively, the apex court did not only dismiss Omehia's suit but also lambasted him as a pretender and a man who seeks to eat his cake and have it.
Reacting to the verdict, Rivers State Interim Chairman, Dr. Davies Ibiamu Ikanya, said: "We wish to commend the sages at the Supreme Court for this wise judgment and for once more proving that the judiciary is the last hope of the common man.
To Distinguished Senator Magnus Ngei Abe the Chairman, Senate Committeeon Petroleum (Downstream), representing the South-East Senatorial zone of Rivers State in the National Assembly, "I think it is time for those who are investing so much time and resources to pull down the Rivers State Government to have a rethink. Let us now think of the price our beloved state is paying and say enough is enough. Let us come together in the interest of our people, we can still pursue our divergent political interest but we should do it in a manner that protects and promotes our common heritage rather than to destroy".
To Hon. Dakuku Peterside, Chairman, House of Representatives Committee on Petroleum Resources (Downstream) and representative, Andoni/Opobo-Nkoro Federal Constituency, "Today's Supreme Court ruling apart from its historical verdict that will give Gov Amaechi time to address the major issue of governance in Rivers State, it once again put to rest all the evil plots to unseat him before 2015 and unsettles those who play god in human affairs. Today, Gov Amaechi has proven that he is the enigma and mystery of Nigerian politics. I am happy and proud to be associated with the current light of our political struggle to free Nigeria and Nigerians form the hands of undemocratic elements in our nation"
While to Chief Tony Okocha the young, affable and vibrant political machine of Gov Chibuike Rotimi Amaechi, "This is a victory for democracy and justice. It puts paid to the deceit machinated by political hawks in Rivers State who in their bid to keep loyalists assure them that Amaechi will be removed by the Supreme Court by today. Such characters should fear God".
The APC Rivers State Chapter therefore heartily congratulate Governor Amaechi on this his latest victory, which by all intents and purposes is a very significant one in view of the desperation of his political enemies to pull him down. We recall that, even though he was aware that Omehia had no case, Governor Amaechi had pleaded with him for them to put an end to the litigation and behave like brothers. However, egged on by PDP chieftain/Supervising Minister for Education, Barrister Nyesom Wike, and other enemies of River State, he refused the entreaties and turned down all the offers made by Governor Amaechi, including that of nominating commissioners into the State Cabinet.
"With today's Supreme Court loss, it can safely be said that Omehia and his new master Chief Wike are politically finished as far as Rivers State is concerned. This should serve as a warning to all those who insist on the way of the moving train known as Governor Chibuike Rotimi Amaechi."
Long Life APC!
Long Life Rivers State!!
Chief Eze Chukwuemeka Eze,
SSA Media and Public Affairs to the Interim State Chairman, APC Rivers State