CAR Needs Immediate Humanitarian Assistance: IOM Director General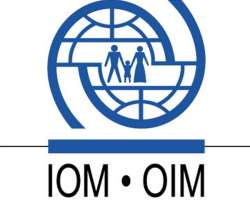 CAR Needs Immediate Humanitarian Assistance: IOM Director General
GENEVA, Switzerland, February 7, 2014/African Press Organization (APO)/ -- IOM Director General William Lacy Swing is in the Central African Republic (CAR) to review IOM operations in the country and highlight spiraling humanitarian needs. Widespread violence continues and over 800,000 people in the CAR have been displaced.
Ambassador Swing met with newly appointed interim President Catherine Samba-Panza and the Foreign Affairs Minister Kongo Doudou. "The CAR government recognizes that the greatest needs are security and humanitarian assistance. They aim to initiate a process leading to national reconciliation and co-existence – key requirements for national unity," said Ambassador Swing.
"The humanitarian community needs to come together to provide immediate aid and to assist with peace building in CAR. IOM will continue to expand its efforts to provide support," he added.
The Director General discussed the country's humanitarian needs with UN partners, NGOs and the diplomatic community. He then visited some of the 70 displacement sites where IOM is providing assistance, including the Central Mosque, the Military Airport and a Catholic church. He also met with representatives of displaced communities.
On Thursday Ambassador Swing witnessed the number of Muslims taking refuge at the Bangui Military Airport increase from a few hundred to over 1,500, following the arrival of a convoy from outside the city. As of today there are 6,000 people at the site. Those taking shelter at the site include migrants from Chad, Cameroon, Mali, Niger, Senegal, South Sudan and Sudan, as well as CAR nationals.
Originally designed as a transit site, the Military Airport has become a safe-haven for the Muslim community and longer-term assistance and enhanced services will be required. IOM is leading the effort of UN agencies and NGOs to provide water, health services, and basic relief items. The population does not feel safe in surrounding areas and is heavily dependent on humanitarian assistance.
IOM is currently running a site facilitator programme. Through the site facilitators, seconded to IOM by five national and two international NGOs, IOM facilitates the collection of relevant data to inform the activities of the humanitarian community. The 47 site facilitators visit 77 IDP sites throughout Bangui daily.
IOM has appealed for USD 17.5 million for CAR, but has only received USD 2.8 million. It has already spent USD 4.4 million, digging deep into emergency reserves to support it CAR assistance programme.
To date IOM has evacuated 4,792 third country nationals from CAR, the vast majority to Chad. The Organization still urgently needs contributions to increase its humanitarian aid and to evacuate third country national in dire need of protection.