Skye Bank donates screening machines, helplines for breast cancer detection, awareness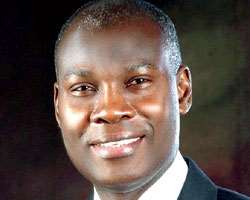 Skye Bank Plc has donated two breast cancer screening machines to COPE Foundation, a non-governmental organisation, to facilitate screening and early detection of the disease.
The bank also dedicated three mobile telephone lines through which members of the public could learn more about the causes of cancer, its prevention, control and treatment from a team of consultant oncologists and clinical radiologists in University Teaching Hospitals in the country from between yesterday and Friday.
The gesture by the bank demonstrated its commitment to public health and safety by promoting awareness about the disease in commemoration of this year's 'World Cancer Day.
Speaking at a media briefing in Lagos, the Executive Director, South-south, Skye Bank, Mrs. Ibiye Ekong, who represented the Group Managing Director/Chief Executive Officer of the bank, Mr. Kehinde Durosinmi-Etti, urged members of the public to call the numbers and speak with the medical experts.
'These lines will thereafter be in the custody of COPE Foundation and members of the public can relate with the foundation on their subsequent information needs on the issue,' she said.
Describing cancer as one of the leading causes of death worldwide, especially in the developing countries, where inadequate medical care and lack of awareness about the disease had combined to make it very deadly, Ekong said there was a need for a concerted effort by both the government and the private sector to collaborate to fight the scourge of cancer.
On her part, the Managing Partner, COPE Foundation, Mrs. Ebun Anozie called for the establishment of cancer care centres in the country where specialists would be able to provide care and treatment to patients and survivors.