Insincerity by importers cause of delay in clearing goods- Customs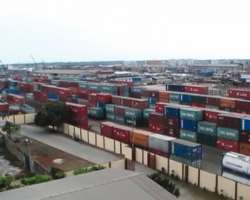 The Nigeria Customs Service, on Wednesday  attributed the delay the clearance of goods at the nation's ports to insincere declaration and documentation by port users.
Mr David Dimka, Customs Comptroller, Federal Operations Unit, Zone C, made the remark in an interview  in Port Harcourt.
He said honest declaration of goods enhanced speedy clearance and effective customs services to the people.
"We have always said that whenever you make an honest declaration, customs would release your goods within the stipulated time.
"When you fail to document properly, customs must be forced to delay your goods in order to achieve the required standard.
"The customs is concerned with revenue generation for the country and security of what comes in and goes out of the country," Dimka said.
He said the importer should bear the blame whenever goods were delayed at the ports due to improper documentation.
Dimka, who is the comptroller in charge of the South-South and South-East geo political zones, said enlightenment on tariffs were a yearly routine in the customs service.
He said stipulated goods allowed in and out of the country were always made public to port users on a yearly basis by the Customs.
Dimka urged all port users to adhere strictly to the standards of the Nigerian Customs to avoid unnecessary delays and congestions at the nation's terminals.