Decent Women Also Get Raped—Weird MC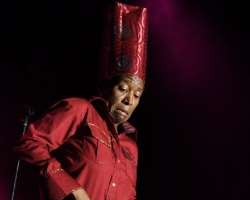 One of the female rappers in Nigeria, Weird MC has thrown her weight behind the campaign against rape, a menace, which is presently eating deep into the Nigerian society.
The Ogun State-born star clamoured for raped victims to cry out instead of dying in silence. She said until such happens, some people might not take the issue very serious.
While replying to a notion that ladies should be held responsible for being raped, due to the provocative dresses some of them put on, Weird MC stated that even decently dressed ladies have also been raped by men.
She said, "a lot of decent women have had experiences (of rape). Some of our men have morphed into beats, so they rape."