Manufacturing In Ghana And ECOWAS Sacrificed For Europe's Promised Aid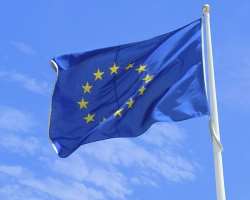 After over 10 years of objecting to obnoxious demands by the European Union in the Economic Partnership Agreement (EPAs) negotiations, ECOWAS, last week, suddenly reversed its position and made serious and incomprehensible concessions to the EU.
The ECOWAS Commission has also adopted a speedy process starting with a hastily agreed meeting of chief negotiators in Brussels on February 6th. For the first time, the EPA process will now exclude the technical experts, civil society and the private sector in the Region, in order to rush through finalisation and signing of the agreement in a matter of days.
On the content of the negotiations, a market access offer of 75% liberalization was arrived at only after sacrificing manufacturers in Ghana and the West Africa Region at large. This targets goods such as textiles, aluminium, insecticides, cement, soap and detergents, wire and metals, pharmaceuticals. These constitute the heart of Ghana's manufacturing sector and are crucial for any meaningful industrial development. Yet, ECOWAS Negotiators deemed them as unworthy of support and specifically sacrificed their national and regional markets for European goods. This almost certainly signifies the demise of domestic light manufacturing with the loss of thousands of factories, hundreds of thousands of jobs and most of all the prospects of industrialisation and developmental transformation of the economies of West Africa.
This agreement also insists that Europe is entitled to whatever favourable trade and economic terms ECOWAS enters into with other countries whose economic structures have more than 10% share of manufacturing. This effectively makes EUROPE a member of ECOWAS and therefore gravelly undermines any meaningful South-South cooperation and integrated developmental regionalism in Africa.
Sadly, West Africa has also conceded to forgo its tariff revenue in return for promised aid by the EU. Revenues to be forgone are even more than the uncertain aid. Ghana's annual tax revenue of over $300 million dollars (USD) per year, estimated by the Economic Commission for Africa (ECA), will be forgone. The Ghana government's own figures, publicised by the Ministry of Trade and Industry, put the country's net tax losses at a lower but still 'gargantuan' figure of about $160 million annually. The region as a whole stands to lose $1.8billion annually in import tax revenues. In return the EU promises 6.5 billion Euros for the whole region over a period of five years.
Worst of all, EPA also requires that within six months of conclusion, negotiations must begin to extend this draconian regime from one that covers trade in goods into a treaty governing almost every other aspect of economic activity and policy decision-making in West Africa.
This means Europe will now co-determine and make gains from financial services and financial policy in areas such as current account and capital account management; all other service sectors; technology policy and intellectual property, including traditional knowledge and genetic resources; personal data protection and use; competition and investment and government procurement. This is an attack on national sovereignty.
Regrettably, authorities in West Africa have been complicit and contributed directly or indirectly to the present brink. In the case of Ghana, its Interim EPA which it initialled in 2007 has served as constant pressure on the rest of the region. Ghana showed neither conviction nor strategic vision in its failure to decommission the weapon that her IEPA provided to the EU. Having belatedly rejoined a by then undermined and weakened regional process it appears to have shown little or no leadership in propelling the long term developmental needs of her peoples.
Now, it is incumbent that the Government of Ghana redeems the interests of its peoples.
In the light of the above we CSOs in Ghana unequivocally condemn the EPAs processes, which exclude the private sector, CSOs and even the experts. We also condemn the content of the agreement which will wipe out jobs in the manufacturing sector, deprive our countries of national revenue and makes nonsense of sovereignty.
We therefore call on the Government of Ghana to stop the signing and ratification of this agreement immediately. As CSOs and other development experts have repeatedly pointed out there are real developmental alternatives to the EPA.
We also call on the citizens and all other groups in Ghana to call on the Government to save the Country from going down this lane of permanent economic doom.

For further information contact the following: Naa Sekyere (Trades Union Congress, Ghana) on 0208383818; Edward Kareweh (GAWU) 0244529484; Sylvester Bagooro (TWN-Africa) on 0269613132 and Ibrahim Akalbila (GTLC) on 0244537409.
Or contact email address: [email protected]