Joseph Evah: The Voice And The Pillar Of The Niger-Delta People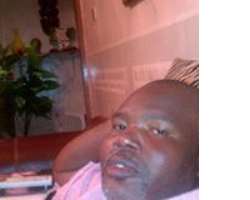 Super Comrade Joseph Angodeme Evah is the Founder and President of the notable Ijaw Monitoring Group (IMG) and the Publicity Secretary of the Ijaw National Congress (INC).
He was born on the 24th December 1965 into a humble family of Chief John Brebayah and Madam Tuku Evah which he cherished most in his life as a role model at Ekogbene Town in Delta state.
His father, Chief Brebayah was one of the many children of the late Pa Abiri of Peretorugbene Bayelsa state. Super comrade Joseph Evah had his primary school education at Ekogbene, the Ekumu Primary school and later came to Lagos and stayed with his visionary uncle who saw him through at African primary school Ajegunle and his secondary school education at satellite town and proceeded to the University of Lagos where he read Mass communication in 1992 and diploma in Law from the Lagos State University (LASU).
As a young man growing up with full of activism, to liberate the Niger-Delta people from the political marginalization and military interregnum, he fought tooth and tail to see that Niger-Delta people are politically and economically liberated from military interregnum. His sincere activism gave him an opportunity to be the first Press Secretary to the first Ijaw woman to be elected the local government chairman in the history of Ijaw nation, Chief (Mrs.) Felicia Orunagba of Burutu local Government Area of Bayels state.
Due to his career in journalism and flare for writing, he briefly worked with one of the foremost Nigerian Newspaper," The Vanguard" and left the paper in the heat of June 12, 1993 annulment crisis to join the Committee for Defense of Human Rights, A Pro-democracy group, to fight the Babangida Government. It was the annulment of the June 12 elections that changed everything about his life.
Super Comrade Joseph Evah is fondly called as the Super Comrade of the Living encyclopedia of Niger Delta people while some called him as the genuine caretaker of Niger- Delta physically challenged persons and freedom fighter of the region. Before he went into full time Niger-Delta activism, he took the Nigeria Army form and another set of forms to go to St. Peter and Paul seminary, Iperu Pemo, Ogun state, to become a catholic priest. The army and the church rejected him, perhaps his destiny never tallied with those callings.
With the full knowledge of the print and electronic media with his educational background, he was able to establish a" Niger-Delta hour" in some of the notable radio and television stations to discuss pertinent issues affecting the region. He fought to see that Babangida and Abacha governments never marginalized the Niger-Delta oil and gas. He mobilized the Niger-Delta people to fight against injustice of the military governments.
His mission was the total emancipation of the Niger- Delta from education, social, economic, political and cultural bondage. Niger- Delta region was relegated to the background and regarded as second class citizen in Nigeria and was tagged as marginalized minority group against the majority group in Nigeria.
He used the media to open the eyes of Nigerians over the injustices meted out for the Niger-Delta people over the years. Even before the advent of Militants in Niger-Delta region, Super Evah had started the full scale of activism that gave the Niger- Delta people a voice to be heard. The fear of Super Evah was the beginning of military governments adjusting their callous plots towards the Niger- Delta people.
Some critics saw him as wasting his time on frivolous exercises but today, it has bear fruit in the sands of time. Who ever thought a creek boy from the village could become a voice for the Niger- Delta people. Never despise the little beginning of any man that has goal in lifelike Super Evah of our time. Super Comrade Joseph Evah's platform gave room for Niger- Delta people voice to be heard in the media.
Though the likes of Isaac Adaka Boro and Ken Saro Wiwa fought for the common cause of the Niger- Delta people and died for it. Though, they did not fulfill the struggle before they were caught in their primes by military dictatorship. But Evah took the struggle upon himself to see that Niger- Delta people are reckoning with in all strata of life. Ijaw nation is the fourth largest ethnic group in Nigeria that produced the current President Goodluck Jonathan of the country. He was one the frontline freedom fighters in Niger-Delta region that gave President Jonathan the position, he is today. Today, many Niger- Delta people are receiving different scholarships abroad through Joseph Evah's effort and other government officials from the Niger- Delta region.
Though when Super Comrade Joseph Evah started his activism, many saw him as a waste of time and trying to get media attention so that he can be compensated as a result of joblessness but today, his activism has brought notable leadership to the Niger-Delta region. Bayelsa state is one of smallest state in Nigeria with 8 local governments and LCDAs created by previous civilian governments in the state. He has turned down many political appointments from different governments to concentrate on his activism in the Niger-Delta region.
He is one of the oldest activists that Niger- Delta region has ever produced in terms of be focused on the Niger- Delta people. One thing about Evah is that he makes national and international comments that helps Niger- Delta region to move forward. No week passes by without Super Evah granting interviews on newspapers, magazines, radios and television stations. He once said that most private and public owned television stations no longer grants him interviews because they alleged that he insults government officials in power. He is doing a job that God called him to do for Niger- Delta people.
His press releases, statements, advertorials and photographs have also helped to savage the Niger- Delta region. He believes that Niger- Delta region is the back bone of Nigeria in terms of oil and gas. At 48 and plus, Super Comrade Evah, my mentor of mentors has able to make Niger- Delta region sought after both national and international communities. His activism also took him into detention over a month by Abacha 'government but never deterred him not to fight for the Niger- Delta people.
Today, he is one of the highly respected Ijaw public affairs analysts with large heart. He never compromised his intellectual activism to see that Niger- Delta people remain the first citizen of Nigeria now. He is well recognized among great activists in Nigeria like Femi Falana, late Gani Fawehinmi, Late Beko Kuti, Joe Odumakin and others. If President Goodluck Jonathan, a man from the minority group, can become the President of Nigeria today, then Super comrade Joseph Evah must be applauded, for his human right struggle on the Niger- Delta people liberation. It was a historic occasion; however, the most remarkable action taken by Evah that brought him to limelight was his ability to mobilize the whole Niger- Delta to stop the dredging of the River Niger from Warri to Baro in Niger state that, attracted artificial sea port near Abuja during the military regime.
He did not only go to the court of law to challenge the dredging but also sensitized the international community against the action of the government. At 48 and plus, Super Comrade Evah still believes that President Goodluck Jonathan must complete his second term even when he mobilized several Niger- Delta people with Holy Bibles to pray for the evil perpetrated in the Aso Rock for him not to rule well in order for opposition to gain entrance of its leadership. He is a man with vision for the youth in Niger- Delta. He understands the Niger- Delta leadership better than others even though he is not in government but knows the principles of quality leadership in Nigeria.
He has travelled far and wide and also carrying his fellow Niger- Delta people along including Niger- Delta Female students for academic tours in most African countries and others. Today, his chief of staff, the ever committed worker, comrade Andrew Elijah can testify to his visionary and unflinching fight for the Niger- Delta common cause which Super Evah had stood for over time without blotch .
Super Comrade Evah is one of the leading and shinning names in human rights crusade in Nigeria. He recently empowered Niger- Delta people physically challenged persons at the Navy Barracks ground Apapa, Ajegunle. Though it is an annual event he sponsored to put smiles on the physically challenged persons in the region and also remembered the old days of ghetto boy, Super comrade Evah. He is still on the top of his game fighting for the Niger- Delta people.
He is divinely blessed with his calling. The amnesty programme and others can be traced from Super Evah constant fight for the Niger- Delta people emancipation. He has also helped the less privileged ones, orphans, and widows and provides scholarships for them. Though 2013 was a bad year where he lost his dear family but God knows why. May their souls rest in perfect peace. He has also received many awards from different organizations through his regular humanitarian services in Nigeria and Niger- Delta region.
He is detribalized to the core. Other established organizations under Ijaw Monitoring Group which he is the grand patrons and founders are IJaw Youth Development Association(IYDA) National Association of Ijaw Female students (NAIFS), Izon Communities Leadership Forum (ICIF), South- South Women Organization(SSWO), Ijaw women Leadership Forum (IWLF), Niger Delta Blind Students Association(NDBSA), Niger Delta Widows Association(NDWA), Abiri Descendent students Union (ADSU), Tuku Evah Foundation (TEF), Joseph Evah Educational Foundation (JEEF), Niger Delta People Forum (NDPF), United Ukparamor women Leadership Forum (UKWLF), United Arogbo Ijaw Women Leadership Forum (ALWFL) Niger Delta Physically Challenged People Forum (ALWFL) and Niger Delta Unity Cup Competition Organizing Committee.
Apart from Asari Doknbo, Henry Okah, Tompolo and others, he remains a visible Niger- Delta activist ever produced in this planet earth. He is not carried away by the largesse of political offers but ready to showcase the true Niger- Delta activism and nothing more. ComradePresidor Ghomorai, the multiple Ijaw publisher award- winners sees Super Comrade Evah as the light of the Niger- Delta people and nothing else.
Finally, Super Comrade Joseph Evah is the father of fathers, leader of leaders, mentor of mentors, writer of writers, press secretary of secretaries, freedom fighter of fighters, public affairs analyst of analysts, adviser of advisers, role model of models, sponsor of sponsors, giver of givers, philanthropist of philanthropists, sport supporter of supporters, Niger- Delta activist of activists, reader of readers, the voice of the voiceless, comrade of comrades, social crusader of crusaders. He is happily married to a humble wife that believes in his dream even when he had nothing in life and with beautiful children. Once again happy 48 and plus.
Godday Odidi. 08058124798, Badagry-Expressway Lagos. Media Consultant.
Joseph Evah
Disclaimer:

"The views/contents expressed in this article are the sole responsibility of the author(s) and do not necessarily reflect those of The Nigerian Voice. The Nigerian Voice will not be responsible or liable for any inaccurate or incorrect statements contained in this article."
Articles by Godday Odidi