AN EPISTLE TO MR PRESIDENT: NEED FOR SKILLS AQUISITION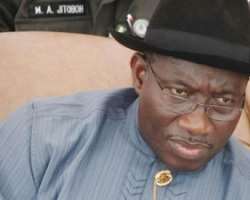 Dear Mr. President,
I have prepared this letter/ policy idea to you as a fellow Nigerian citizen who just turned 25yrs old, completed NYSC and still unemployed, graduated with second class upper from the University of Hertfordshire in Business Administration (Hons) with good research & analysis skills (wish I had acquired more to keep me self employed), to help you address the problem of the low level of morale towards skills acquisition and the rather mass high dependence on formal education in this era of critical rate of unemployment disaster in the Nigerian labour market.
First of all, skills acquisition is very vast and people still tend to assume it only entails mechanics, bricklayer, carpentry, upholstery, welding, barbing, hair dressing etc. Well, photography, videography, graphic designing, engine overhauling and repairs, electrician, high skilled land farming, fish and poultry farming, interior decoration, technician, automobile modifying and repairs, audio production and engineering, computer website design, plumbing and fittings, software development and design, customer servicing, hardware engineering and programming, tailoring and embroidery etc are also considered skills.
Furthermore, Nigeria is filled with certified graduates with no idea on how to use a computer, 90% did not even research and write their final projects and we have skilled citizens whom JAMB and the University post tests have not favoured due to difficulties in passing them. Like my people will say "no be who pass exam, sabi book pass". Your raunchy looking road side mechanic knows mechanical engineering than your average 1st class mechanical engineering graduate. Parents instead of encouraging their children at acquiring skills, frown at it. An additional cancer crumbing the present education system is the continue art of practicing a more theoretical and very less practical form of teaching. Besides, it's bizarre tutoring an engineering student about "Quantum Physics or Thermodynamics" with just theories and expects the student understanding of the study. This is a stagnant pitfall that will keep affecting the efficiency of the system as a whole.
In conclusion, we are quick to turn to God for practically everything when all we need is just to push that "Action" button. I believe we need more Institutes for skills acquisition and entrepreneurship than formal education schools in Nigeria. To realize these in a limited period of time, students must acquire skills first before seeking admission into the University. An interview should be conducted to ascertain truthfulness to reduce lies about the fact. Mr. President will agree with me that a country which produces thousand of formal education graduates yearly with barely any practical skill training does not in any way help tackle the high rate of unemployment problem at all. Though, they might be frown at this idea but one of the qualities of a great leader is to be able to exert stubbornness towards achieving greatness despite drawbacks and always keep in mind that an educated and highly skilled workforce is one with strong economic backbone and creative abundance.
MADUDIM JOSEPH
[email protected]
Disclaimer:

"The views/contents expressed in this article are the sole responsibility of the author(s) and do not necessarily reflect those of The Nigerian Voice. The Nigerian Voice will not be responsible or liable for any inaccurate or incorrect statements contained in this article."