Ekiti 2014: Adeyeye Reiterates Commitment To PDP's Victory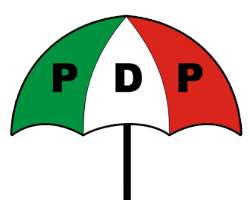 Former Spokesperson of Afenifere and Peoples' Democratic Party (PDP) governorship aspirant in Ekiti State, Prince Dayo Adeyeye has reiterated his total commitment to ensuring victory for the party in the June 21 governorship election, saying; "My commitment first and foremost is to have a PDP government in Ekiti State by October 16, 2014."
Adeyeye, who was speaking during a meeting with members of the Elders Committee of his campaign organisation in Ado-Ekiti today, said the governorship election was for PDP to lose and no effort should be spared to ensure victory for the party.
He described as "self-deceit taken too far" claim by the State Governor, Kayode Fayemi that he was seeking re-election because of clamour by Ekiti people that he should seek second term.
The governorship aspirant said; "from all indications, it is obvious that Ekiti people are tired of the Fayemi-led government, and we in the PDP should not let this golden opportunity slip away.
"Please, continue to assure our party members and supporters that those thinking that the selection of the party's flag-bearer would not cause any crisis because all of us the aspirants, have agreed to work together for the success of the party irrespective of who is picked as the candidate," he urged the elders.
He said further; "Like we have maintained, even though we have worked very hard for the governorship ticket, we in PAAM will work assiduously for the success of the PDP not-minding whoever that is picked as the candidate."
"Ekiti people are waiting for us. The teachers, civil servants, health workers and pensioners that are being treated with contempt by the State government are waiting for the PDP to save them from the misgovernance presently going on in the State.
"Therefore, we should continue to assure the people that June 21 will signale the return of good governance, which the PDP symbolises."