LASG shuts 250 firms over tax evasion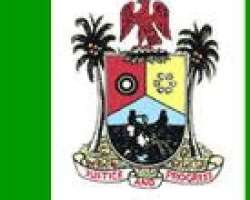 The Lagos State Internal Revenue Service (LIRS) on Friday said that 250 companies were shut down in 2013 for not remitting their workers' personal income tax to government.
Mrs Folasade Coker-Afolayan, Head, Distrain Unit of LIRS, told the News Agency of Nigeria (NAN) in Lagos that the companies withheld N2.7 billion personal income tax of workers.
She said that the defaulting companies' tax liabilities were for periods ranging one to six years.
According to her, the companies which failed to remit the tax in 2013 were higher by 100 per cent over the defaulters in 2012.
'In 2012, we sealed 120 companies for failing to remit N450 million, but last year 250 companies were sealed for not remitting N2.7 billion,' she said.
She described tax enforcement by the Lagos State Government as very successful, stressing that tax payment was a civic responsibility of all.
Coker-Afolayan urged companies to remit their workers' personal income tax promptly in 2014 to avoid being shut.
'Prompt payment of tax will enable the government provide the necessary infrastructure and improve the standard of living of the people,' she said.
Coker-Afolayan also advised tax payers to cooperate with the tax officers, stressing that it was an offence to assault tax officials.