African Union honors outstanding African scientists through the Kwame Nkrumah Scientific Awards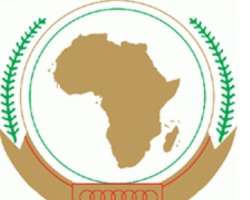 African Union honors outstanding African scientists through the Kwame Nkrumah Scientific Awards
ADDIS ABABA, Ethiopia, January 31, 2014/African Press Organization (APO)/ -- The African Union Commission has awardedUSD100 000 each from the Kwame Nkrumah Scientific Awards to two outstanding African scientists. The presentation took place today, January 2014 at the African Union Headquarters in Addis Ababa, Ethiopia in the Framework of the 22ndOrdinary Session of the Assembly of Heads of State and Government. The Commissioner for Human Resources Science and Technology, Dr. Martial De Paul Ikounga announced this year's winners.
The prizes were handed out by the newly elected Chairperson of the African Union and President of the Islamic Republic of Mauritania, Mr. Mohamed Ould Abdel Aziz to Professor Andre Batiano, from Burkina Faso winner in the field of Earth and Life Sciences and Professor Kayode Oyebode Adebowale, from Nigeria, winner in the field of basic science, Technology and innovation.
Dr. NkosazanaDlaminiZuma congratulated the two laureates and said Science and Technology have to play a very important role in solving challenges in infrastructure, development and energy among others. "The Kwame Nkruma award program is a key flagship program of our Union, it aims to raise awareness on the use of science of technology in our continent" she added. Dr. Dlamini Zuma also thanked the partners, particularly the European Union and the numerous Academy of Sciences for working with the Commission on these projects.
The African Union Kwame Nkrumah Scientific Awards, formerly known as the African Union Scientific Award Program, aims to honor top African scientists for their scientific achievements, valuable discoveries and findings. It is an opportunity to honor the memory of the great Pan-Africanist and first President of the Republic of Ghana, Dr. Kwame Nkrumah.
Established in September 2008, this program is part of the African Union Commission's commitment to ensure science and technology contributes to the sustainable development efforts of the African Union. The Human Resource Science and Technology Department of the Commission, implements the program.