SECRETARY-GENERAL APPOINTS ISMAIL OULD CHEIKH AHMED OF MAURITANIA DEPUTY SPECIAL REPRESENTATIVE FOR LIBYA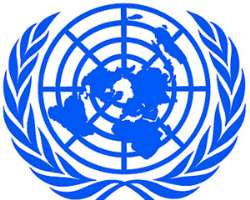 SECRETARY-GENERAL APPOINTS ISMAIL OULD CHEIKH AHMED OF MAURITANIA DEPUTY SPECIAL REPRESENTATIVE FOR LIBYA
NEW YORK, January 31, 2014/African Press Organization (APO)/ -- United Nations Secretary-General Ban Ki-moon announced today the appointment of Ismail Ould Cheikh Ahmed of Mauritania as his new Deputy Special Representative and Deputy Head of the United Nations Support Mission in Libya (UNSMIL), where he will also serve as Resident Coordinator and Resident Representative of the United Nations Development Programme (UNDP).
Mr. Ould Cheikh Ahmed succeeds Georg Charpentier of Finland, who was Deputy Special Representative since October 2011, and to whom the Secretary-General is grateful for his dedicated service and contribution to the coordination of the United Nations system in that country.
Bringing more than 27 years of development and humanitarian assistance experience with the United Nations in Africa, the Middle East and Eastern Europe, Mr. Ould Cheikh Ahmed served most recently as Resident Coordinator, Humanitarian Coordinator and UNDP Resident Representative in Syria between 2008 and 2012, and in Yemen from 2012 to 2014. He also held several positions with the United Nations Children's Fund (UNICEF), including as Director of Change Management in New York, Deputy Regional Director for Eastern and Southern Africa in Nairobi, and Representative in Georgia.
Mr. Ould Cheikh Ahmed holds a master's degree in human resources development from the University of Manchester (United Kingdom), a bachelor's in economics from the University of Montpellier (France) and an Advanced Certificate in Economics and Social Policy Analysis from Maastricht Graduate School of Governance (the Netherlands).
Born in 1960, Mr. Ould Cheikh Ahmed is fluent in English, French and Arabic.