Anambra state Sets to eliminate Leprosy… Offers free medical care, others to the afflicted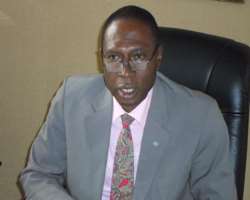 In a bid to eradicate leprosy in the country, Anambra state government is offering free medical treatment to 95 percent of people suffering from the ailment in the state and free education to their wards as well as finances for their upkeep.
Anambra state Commissioner for Health, Hon. Dr. Lawrence Ikeako who disclosed this in a press briefing presiding World Leprosy Day, called on people inflicted with the disease to visit any of their local government secretariat to access free diagnosis, drugs, monetary cash and empowerment with immediate effect, noting that their workers and materials are available in all the headquarters of 21 council area in the state.
He said the government has also provided motorcycles to aid its officers in reaching-out and curing those sufferin from the disease at rural areas.
While explaining that leprosy is a chronic fatigue caused by a germmycobacteria leprae, Dr. Ikeako hinted that the disease is curable when dictated and followed in a right direction, stressing that the disease is at elimination stage in Anambra state as large number of its previous victims have smiled home healthy and sound since inception of this administration.
He bemoaned neighbours, friends and families who mocked even those who had gained their health, charging them to be accommodative, show love and lack to all. His words: "I know is lack of information that causes people to mock and isolate them in the societies. It is not good to isolate people living with leprosy diseases because they are our brothers and sisters. Sending them away from home is inhuman and barbaric act. You should rather send whoever you discovered to your local government secretariat, and they will regain their health instantly without paying a dine. It is for free. Anambra state government sponsors and financed it. Most of the victims have returned homes healthy".
"But we have noted that people still treat them with disdain. That is too bad. Let's embrace them as every other person in our societies. They have been healed for good permanently. I am calling on people to help in empowering them to be self-sufficient. This is why we are using radio and television phone-in programme and press briefing to kick-start its celebration and awareness campaign this year", he added.
According to him, World Leprosy day is a day set aside by WHO and being celebrated internationally on 30th of January each year to increase its awareness, signs and symptoms as well as to mobilize support for those affected by the illness.
To avoid spreading the disease, the commissioner, however urged affected persons to be cautious of their activities as the disease is transmittable through droplets from coughing and sneezing, especially through nasal discharges and could inhabited by a person for 2 to 5 years without notice.
He enumerated signs and symptoms associated with leprosy to include "light (hypopigmented) patches on the skin, loss or decrease of feeling in the skin patch, numbs or tingling of the hand or feet, weakness of the hands, feet or eyelid, painful or tende nerves, swelling or lumps in the face or ear lobes, painless wounds or burns on the hand or feet" among others.
Contributing, some staff of the ministry, Dr. Emmanuel Okafor and Dr. Israel Enemuo who recalled that the state government has also reached-out with traditional rulers so as to assist in making the information public at the nooks and crannies of the state, solicited support from all in ensuring total elimination of leprosy in Nigeria, and called on people to volunteer information that could help in curing the affected persons.
They decried that lots of the materials meant for the treatment are lying in a waste even as many have expired in some places as a result of not using them.