FG to partner local insurance firms for cheaper premiums for aircraft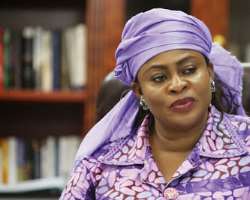 The Federal Government is set to engage local insurance firms to reduce the premiums paid on aircraft registered in Nigeria.
The Minister of Aviation, Princess Stella Oduah said yesterday that her ministry was discussing with the National Insurance Commission (NAICOM) on how to achieve lower insurance premium for locally-registered aircraft.
She said the government was planning to attract aircraft manufacturers to set up maintenance facilities to reduce the cost of aircraft repairs, adding that the government would encourage the firms by giving exemption on duties.
The move to attract aircraft manufacturers, she said, would provide a window for training Nigerians on aircraft maintenance and other aeronautical areas.
She said it was unacceptable that Nigerian registered aircraft was attracting higher premium when the country 's civil aviation is rated category one by the International Civil Aviation Organisation (ICAO).
Government, the minister said, was getting worried over the trend as domestic and charter airlines were made to pay over four times the insurance obtainable in other countries of the world.
Speaking in Lagos at the 'sector's master plan buy-in' for industry stakeholders , Oduah explained that apart from the merger of local insurance companies to reduce premium on aircraft, the government planned to domesticate laws on the leasing if aircraft to make it convenient for operators.
She said plans were underway to achieve the categorisation of domestic operators under a licensing and operational structure that would enable the transport sector have 'air taxis'. - The Nation.