Fuel crisis looms as PPPRA, marketers resume subsidy dispute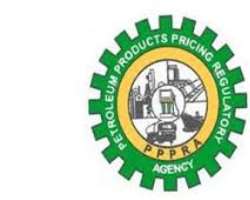 Fuel crisis is looming as the federal Government has delayed issuing permits for gasoline imports for the first quarter of 2014 following disputes with local marketers over subsidy payments for previous imports, officials said Tuesday.
According to reports, Petroleum Products Pricing Regulatory Agency or PPPRA should by now have issued import allocations for gasoline that will run from January to March.
The delay is attributed to a dispute over payment of N120 billion ($750 million) in subsidy to marketers for imports in the third and fourth quarters of 2013.
A  Platts reports quotes an unnamed official as saying that  "marketers have outstanding claims of N120 billion to collect, but the ministry of finance says it wants to fully verify these claims before making the payments."
"Marketers and PPPRA want the issue settled before another round of import permits is issued," the official disclosed.
PPPRA declined to comment officially, but an agency source said the permits would have been issued last week but for the dispute.
Private oil-product marketing companies under the umbrella body of Major Oil Marketers Association of Nigeria (MOMAN) on Monday warned that the delay in settling the dispute and the release of the Q1 import allocations could trigger gasoline shortages.
"The non-release of Q1 is making us uncomfortable, it should be released immediately before Q3 and Q4 imports dry out," the group said in a statement.
Last year, when Nigeria delayed payments to fuel importers after the government sought to clean up large-scale fraud of $6.8 billion, private companies pulled out of import programmes, triggering a gasoline shortage.
The Federal Government officials were forced to meet severally with the marketers and some outstanding issues resolved before the marketers resumed importation.
The two powerful workers unions in the oil industry, NUPENG and PENGASSN threatened to pull out their members on strike claiming that the protracted issue of subsidy payment would cost them their jobs if not quickly resolved.
Despite ranking among the world's top 10 crude oil exporters, Nigeria imports more than 85% of its gasoline needs, estimated at about 30 million litres a day because of problems at local refineries.
The government subsidizes the imports to keep domestic fuel prices low.