After Saudi Arabian Exodus, Ethiopia Sees New Migrant Influx from South Sudan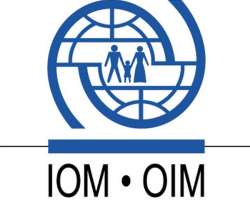 After Saudi Arabian Exodus, Ethiopia Sees New Migrant Influx from South Sudan
GENEVA, Switzerland, January 28, 2014/African Press Organization (APO)/ -- As the number of Ethiopian returnees from Saudi Arabia passes 156,000, Ethiopia has been hit with another influx of migrants – this time from the neighbouring South Sudan.
Following the fighting which broke out in the Southern Sudan capital of Juba on 15th December 2013, thousands have started to migrate to neighbouring Ethiopia.
To date over 25,000 asylum seekers have come to Ethiopia through various entry points in the Gambella and Benishangul-Gumuz regions. IOM Ethiopia started providing aid to them on 22nd January.
According to UNOCHA South Sudan, an estimated 413,000 people may have been displaced from their homes and an estimated 74,300 have sought refuge in neighbouring states.
UNHCR and Ethiopia's Administration for Refugee and Returnees Affairs (ARRA) have indicated that the total number of asylum seekers coming into Ethiopia through Gambella and Benishangul-Gumuz could reach up to 60,000.
IOM is working closely with ARRA and UNHCR to support the emergency relocation of refugees from border entry points to a camp in Leitchor.
Since the start of the operation, IOM has helped 801 UNHCR/ARRA registered asylum seekers to Leitchor by providing buses. It is now planning to use boats to move a larger group from Tiergol to Leitchor.
On arrival in Leitchor, the refugees were given plastic sheets, kitchen sets, blankets, sleeping mats and jerry cans.
The Ethiopian government has also given UNICEF permission to drill a shallow well in Leitchor camp to provide water for the refugees.
ARRA is also deploying emergency health staff from Pugnido refugee camp to provide emergency healthcare in Leitchor, pending the arrival of MSF-France.
Tiergol town in Akobo Wereda currently hosts more than 70 per cent of the asylum seekers in the Gambella region with nearly 20,000 asylum seekers from South Sudan. Matar has the second largest population with nearly 4,000.
Arrivals are expected to decline if the recent ceasefire in South Sudan is maintained. In the meantime, IOM in close coordination with UNHCR and ARRA will continue to evacuate people from the border and relocate them. The next relocation is planned to commence on 1st February 2014.