U.S. Delegation to African Union Summit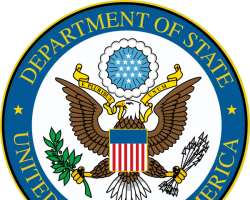 U.S. Delegation to African Union Summit
WASHINGTON, January 28, 2014/African Press Organization (APO)/ -- Media Note
Bureau of Public Affairs, Office of the Spokesperson
Washington, DC
January 27, 2014
U.S. Delegation to African Union Summit
Deputy Secretary of State William Burns will lead the U.S. delegation to the African Union (AU) Summit. The delegation will include high-level officials from across the U.S. government, including:
- Assistant Secretary for African Affairs Linda Thomas-Greenfield,
- Deputy to the U.S. Permanent Representative to the United Nations Rexon Ryu,
- U.S. Special Envoy for Sudan and South Sudan Donald Booth,
- U.S. Special Envoy for the Great Lakes and the DRC Russell D. Feingold,
- USAID Associate Administrator Mark Feierstein,
- USAID Assistant Administrator for Africa Earl Gast and
- Acting Assistant to the Administrator for Food Security Tjada McKenna,
- Assistant U.S. Trade Representative for Africa Florizelle Liser, and
- Special Assistant to the President and NSC Senior Director for African Affairs Grant Harris.
The delegation will meet with a variety of AU and regional officials to discuss how the United States and the AU are working together toward important shared priorities for Africa. Please direct media questions to Linda McMullen of the U.S. Mission to the African Union at [email protected]