IMF and Mozambique to Host Regional Conference Africa Rising on Economic Successes and Challenges in Sub-Saharan Africa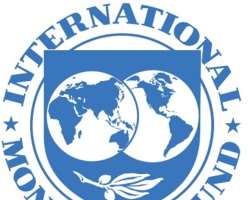 IMF and Mozambique to Host Regional Conference Africa Rising on Economic Successes and Challenges in Sub-Saharan Africa
MAPUTO, Mozambique, January 28, 2014/African Press Organization (APO)/ -- The International Monetary Fund (IMF) and the Government of Mozambique will co-host a conference on May 29-30, 2014, in Maputo to take stock of Sub-Saharan Africa's strong economic performance and the ongoing challenges in the region. The Africa Rising conferencewill also explore how to strengthen the partnership between the IMF and its African member countries.
The conference will bring together policymakers from Africa and beyond, and leaders from the private sector, civil society, and academia with the goal of exploring avenues to sustain the region's current growth performance and sharing the benefits more widely among all the populations.
"The Mozambique Conference will provide a unique opportunity to address Africa's achievements and the road ahead. We are very much looking forward to listening to all our partners in Africa," said IMF Managing Director Christine Lagarde. "The Fund has a very constructive dialogue with African policymakers that we believe has assisted the region in a reform effort that has paid off significantly. So this event will broaden the policy discussion at this crucial juncture, bringing together all those committed to Africa's continuing success."
An increasing number of countries in sub-Saharan Africa have achieved strong growth in recent years. This performance has increased standards of living and reduced poverty in many countries. It has also made many economies stronger and more resilient, as demonstrated during the global financial crisis. But many challenges remain. Poverty remains high in many countries. For those that have been doing well, the key challenge now is to maintain high growth, while boosting job creation and accelerating structural transformation. For others, notably those that recently have emerged from conflict, the first priority remains to establish political and economic stability to provide the basis for a strong economy.
Discussion at the conference will focus on these key issues, along with others that are central to Africa's efforts to move up the development ladder: fostering inclusion and job creation; harnessing natural resources wealth for the benefit of current and future generations; financing infrastructure; creating deeper and broader financial markets; and overcoming fragility.
The conference is by invitation and will be streamed live over the internet, and media is invited to attend. For further information, please refer to the Africa Rising website at www.africa-rising.org. Media queries should be directed to Ismaila Dieng of the IMF Communications Department at [email protected]