Economy: Nigeria to overtake SA in 2014, says RMB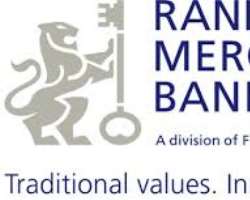 NIGERIA could overtake South Africa as the biggest economy in Africa this year, the Rand Merchant Bank (RMB) has projected.
'We note in the 2013/2014 edition of Where to Invest in Africa: A guide to corporate investment that Nigeria could displace South Africa as the largest economy on the continent by 2014, if the rebasing of its Gross Domestic Product (GDP) leads to an estimated 60 percent expansion of its economic size (similar to Ghana), thereby enhancing its attractiveness as an investment destination,' RMB researchers, Celeste Fauconnier and Nema Ramkhelawan-Bhana, stated on Friday.
'One of the implications of the rebasing exercise (expected to be completed next month) is an improvement in Nigeria's income classification (i.e. GNI/capita). Yet the statistical adjustment will do little to reduce income disparity. According to international standards, amendments to the System of National Accounts should be carried out every five years to incorporate variations in domestic output and production. However, revisions to Nigeria's GDP measurement are almost 17 years overdue.'
According to the researchers GDP growth is ordinarily presented at constant prices.
Over time, the base year and structure of the economy are used to calculate the change in real economic activity which can become less aligned to changes in a country's price structure, leading to exaggerations in the rate of growth.
'To avoid discrepancies, countries periodically rebase their GDP. The reclassification generally takes place every five years in line with the International System of National Accounts to ensure that aggregates of GDP reflect the evolution of prices in an economy. This has been largely overlooked in Africa, with 19 of 35 countries surveyed by the African Journal of Statistics reporting that their base year is more than 10 years old,' the researchers stated.
Currently South Africa is the biggest local economy by GDP, measuring at more than $408 billion.
Nigeria, the continent's most populous country and biggest oil producer, is second with about 236 billion.