Perry a standout in sparkly, low-cut party gown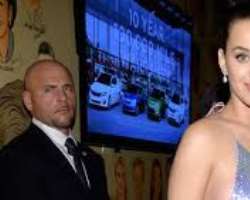 Stars attend multiple parties around Los Angeles following the 56th Annual Grammy Awards on January 26, 2014. This prismlike blue number is a perfect fit for Katy Perry at a Grammys after party.

The 'prism' singer struck a chord in her musical note  Valetino red carpet dress, and the followed it up with a 'prism'-like blue number.