PRESS BRIEFING OF CHIEF OF STAFF TO THE COMMISSION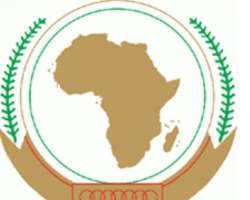 PRESS BRIEFING OF CHIEF OF STAFF TO THE COMMISSION
ADDIS ABABA, Ethiopia, January 27, 2014/African Press Organization (APO)/ -- Within the frame work of the 22nd AU Summit, H.E. Amb. Jean- Baptiste Natama, Chief of Staff, Bureau of the Chairperson of the AU Commission will on Tuesday 28 January 2014 at 12:00 hold a press briefing on the following issue:
- Africa, a partner to count with, in 2063
The briefing will be held in Briefing Room 1, at the new AU Conference center, in Addis Ababa, Ethiopia.
Journalist are invited to take part in the press briefing