APGA Condemns APC Leaders Blockage Of Budget Directive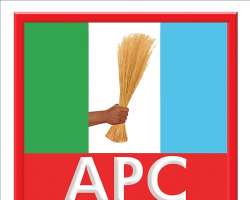 The All Progressives Grand Alliance (APGA) has condemned a directive by the leaders of the All Progressives Congress (APC) to federal lawmakers of the party, asking them to block proceedings on the 2014 budget and the ratification of Service Chiefs submitted to the National Assembly by the Nigerian president.
The APGA reaction, contained in a statement released by the party's leader, Mr Victor Umeh, is the latest bashing on the APC since it gave the directive.
Mr Victor Umeh said that the directive by the APC was callous and unpatriotic.
The APC is accusing the ruling Peoples Democratic Party and the presidency of using the apparatus of state to harass and intimidate its members.
However, Mr Umeh also said that the APC'S decision to frustrate Executive Bills sent to the National Assembly was insensitive and capable of crippling the economy of Nigeria thereby dehumanizinge Nigerians.
The APGA leader further said: "We had in the past alerted Nigerians about the undemocratic credentials of APC, as the party is a conglomerate of odd characters and undemocratic elements".
The ruling PDP and the Labour Party have also condemned the action of the APC National Executive Council.
One of the stands of the Labour Party is that such blockage of the budget will affect the salary of government workers, a situation it said would lead to more crisis.
The National Assembly is expected to commence deliberations on the Appropriation Bill and the rectification of the Service Chiefs within the next few days.