Power supply dips further by 300MW nationwide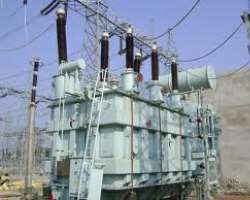 The Transmission Company of Nigeria (TCN) announced on Sunday that electricity supply capacity is to drop by about 300 megawatts.
This is likely to compound the already bad electricity supply situation in most parts of Lagos where supply has been very bad for weeks.
TCN in a statement by its  head of public communication, Seun Olagunju,  in Abuja said  that the drop in the quantity of power available for it to transmit to the Distribution Companies would be as a result of an expected shutdown of the Shiroro Hydro Power Plc. According to TCN,  the drop will mostly affect northern states in the country. It noted that the power plant had notified it of the imminent shut down for three days, starting from Monday, 27th to Wednesday, 29th of January 2014.