APC holds national convention April 26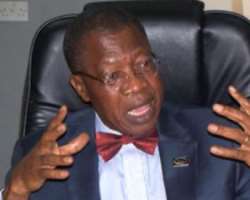 Barely 48 hours after the Independent National Electoral Commission released its timetable for the 2015 general elections, the opposition All Progressives Congress, has released its proposed convention schedule.
Our correspondents gathered in Abuja, on Sunday, that the party's National Convention is scheduled to hold on Saturday, April 26.
It was learnt that the document titled 'Proposed timetable of activities of the Interim Executive Committee' was prepared during the 8th ordinary meeting of the APC, held last Thursday.
The document, which was made available to members was obtained by one of our correspondents.
It also listed a number of activities which would take place at all levels before the party's candidates for the forthcoming elections would emerge.
According to the document, the training of local government's supervisors (for membership registration), will hold from January 27 to 28; the training of ward supervisors will hold from January 30 to 31, while the training of polling unit registration officers has been scheduled for  between February 1 and 3.
The dispatch of registration materials to states will also take place as from  January 27 to February 2, while the registration of members will commence on  February 5 and end on February 10.
Registered members, the document added, were expected to return the duplicate of their membership cards as from February 13 to 18.
According to the document, February 3 to 7 has been slated for the setting up of Appeal Committees while the dispatch of all congress materials to states will take place from  March 10 to 13.
'Ward congresses are to hold across the country on March 15, while appeals arising from the congresses will take place as from March 17 to 19 2014.
'Saturday March 22, has been set aside for local government congresses while appeals arising from them are to be considered as from March 24 to 26.
'State congresses are to hold on Saturday, March 29 while appeals will be considered as from March 31 t0 April 2, 2014,' the document added.
The party has yet to come out with a template on how the party's candidates will emerge.