Oando achieves over four million man-hour operations on its rigs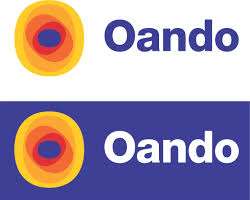 Oando Energy Services Ltd (OESL) on Friday said it had achieved four years of continuous operation without 'Lost Time Incident (LTI)' on its four million man-hour operations in its four rigs.
LTI refers to injuries sustained on the job or the injury capable of obstructing a worker from executing a task or loss of operation.
This was disclosed in a statement signed by Dr Alex Irune, Head, Corporate Communications of Oando and issued in Lagos.
The statement quoted OESL, Oando subsidiary, as saying that the performance was another significant industry milestone in rigs operations.
'It is an oil and gas industry benchmark that estimates adherence to safety and environmental requirements in the course of operations,' it said.
Commenting on the milestone, OESL Chief Executive Officer (CEO), Mr Bandele Badejo, said that the company was proud of the feat and the industry.
'The charge going forward is to sustain this great safety track record, ensure we maintain focus on the daily activities that led to LTI free operations on all OESL rigs and to continuously identify areas for further improvement.
'OESL teamwork rig has worked on some of Nigeria's well-known oil industry projects and was one of the first rigs to drill in the Niger Delta region of the country.
'The 3,000 horse powered swamp drilling barge, equipped with 10,000 blowout preventers systems, has operated within the area for the past 20 years,'' Badajo said
Mr Chijioke Akwukwuma, the Oando Chief Environmental, Health, Safety, Security and Quality Officer, said the performance of the OESL team 'continues to make us proud'.
'The achievement of over four million man-hour without an LTI on all our rigs demonstrates what can be attained in the midst of substantial challenges.
'We are extremely passionate about safety at Oando and we will continue to inculcate this culture among our employees,'' he said.
The statement also said that Oando had invested more than 450 million dollars in acquisitions and upgrades of its facilities and would continue to invest in asset maintenance and integrity programmes.
The investments, it said, were aimed at optimising operational performance and sustainable growth.
NAN