Stripped women: Rights commission to punish the culprits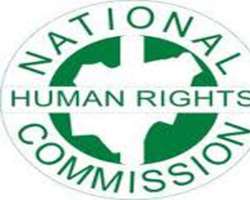 The National Human Rights Commission (NHRC) will ensure that those involved in the alleged torture of a woman and her daughters in Ejigbo market, Lagos State, are brought to justice.
This is contained in a statement issued by the commission on Wednesday and signed by the Chief Press Officer, Fatimah Muhammad
In the statement, the Executive Secretary of the Commission, Prof. Bem Angwe, said the Commission had begun investigation into the matter to ensure the enforcement of the victims' rights.
'It will be recalled that a woman, her daughter and her step daughter were subjected to unbelievable acts of torture and brutality for allegedly stealing pepper at Ejigbo Market, in a suburb of Lagos, recently,'' he said.
According to Angwe, the commission will invoke its full powers to ensure that those who perpetrated the dastardly act are brought to justice.
He added that the commission, under its enhanced mandate, would ensure that those who take interest in violating the rights of others are brought to book.
Angwe directed the Lagos office of the commission to work with the police and other relevant stakeholders to unravel those behind the dastardly act.
He commended the action taken by the Lagos State House of Assembly and the Inspector General of Police, Alhaji Mohammed Abubakar, to establish the identities of the alleged culprits.
NAN reports that the victims were alleged to have stolen pepper worth N50 in Ejigbo market in February 2013. (NAN)