Nasarawa govt urges parents to pay up their ward's WAEC fees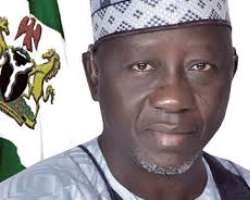 The Nasarawa State Government on Wednesday urged parents whose wards were in their final year in secondary schools to pay their West African Examination Council (WAEC) fees without delay.
Alhaji Sani Yakubu-Hauwa, the State Commissioner of Education, Science and Technology said in Lafia that such parents should not wait for the government to pay for them.
Yakubu-Hauwa said the state government would only pay the National Examinations Council (NECO) fees for the students.
He said the state government had become worried that no government school in the state had registered for this year's WAEC examination.
'The state government is urging the parents to take full responsibility of paying WAEC fees for their children.
'This is necessary following a report that no government school has registered for this year's WAEC May/June examination in the state.
'The state government will pay for the National Examinations Council (NECO).
'Any student who intends to write other external examinations like the WAEC, GCE, JAMB or any other should be ready to take the responsibility,' Yakubu-Hauwa said
The commissioner urged the parents to support the state government's education policies to improve the standard of education for the overall development of the country.
Yakubu-Hauwa also called on all the Senior Secondary School Three (SSS 3) students in the state to put in their best during the examinations.
He cautioned the students against acts that would tarnish their image and that of the state.
Also speaking in an interview, Mr Danlami Joseph-Tsakpa of the Inspectorate of Education, Lafia Area Council, noted that only four out of 28 WAEC-registered schools had completed their registration.
Joseph-Tsakpa urged the remaining schools to register on time to avoid being penalised or disqualified.
The deadline for the registration for the May/June WAEC is Jan. 24.