FAAN installs new security equipment to boost surveillance, safety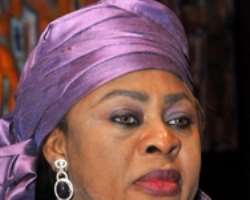 The Federal Airports Authority of Nigeria (FAAN) on Monday said it had installed additional security equipment at five airports to improve safety and security.
The Corporate Communications of FAAN, Mr Yakubu Dati, General Manager, announced this in Abuja.
He said that FAAN had installed seven new X-ray scanning machines at the Murtala Muhammed Airport, Lagos and five at the cargo basement of the international terminal.
Dati added that the installations were made at the Hajj and Cargo terminal and another at the airport's domestic terminal 1.
He said that  the installation of the equipment were also carried out at different levels in Benin, Ilorin and Eungu airports.
He said that the installations were in addition to existing security equipment at the airports.
"All the other airports in the country are also benefiting from the installations, including cargo screening machines, carry-on screening machines and hand-held metal detectors.
"The 3-D body scanners, hold baggage screening machines and walk-through metal detectors,'' Dati added.
He said that these scanners would help to ensure increased security surveillance of outgoing baggage destined for aircraft bulk hold.
He explained further that the equipment would ensure that illegal or unapproved luggage was not loaded onto the aircraft, adding that it would also help check pilfering of luggage.
Dati said that the new security equipment was part of the expansion and remodelling of airports and the structural designs which were altered.