Court to try ex-bank chief, IGP for contempt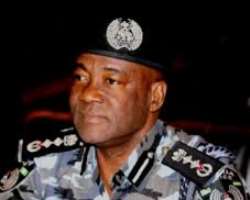 A Federal High Court in Abuja will, on Thursday, hear a contempt case against former Chairman of the Presidential Committee on Verification and Reconciliation of Subsidy Payments to Petroleum Marketers and former Group Managing Director of Access Bank Plc, Aigboje Aig-Imokhuede and four others.
They were charged with allegedly acting in defiance of the judgments of the court.
Also cited as alleged contemnors are the Chairman of Coscharis Group of Companies, Cosmas Maduka; inspector general of Police (IGP) Mohammed Abubakar; Commissioner of Police, Special Fraud Unit (SFU), Lagos, Ayotunde Ogunsakin and Peter Gana, a deputy inspector-general of Police (DIG) attached to 'D' Department.
The proceedings, which were initiated last Monday by promoter of Capital Oil and Gas Industries Limited (COGIL), Ifeanyi Ubah, is pending before Justice Abdulkadir Abdulkafarati.
Last Wednesday, the judge granted an ex-parte order directing 'all parties to stay action in the matter, pending the hearing and determination of the motion for committal and injunction', filed by Ubah.
According to The Nation's report, Justice Abdul Kafarati also ordered the service of court documents on Maduka, Aig-Imokhuede, Ogunsakin and Gana, in Lagos.
Ubah, in the motion filed by his lawyer, Ajibola Oluyede, is seeking to commit the alleged contemnors 'to prison for a term of one year or as the court may determine for reasons of the criminal contempt.'
Ubah alleged that Aig-Imokhuede and others aided and abetted 'the defiance and violation of the orders in a judgment of the court on June 21, last year, and another by the Lagos Division of the court delivered on February 18, last year, by Justice C. J. Aneke.
He averred that as against the orders, the alleged contemnors allegedly continued to instigate the police 'to persecute, harass, intimidate, threaten to arrest and detain' him over the petroleum products importation transactions, which resulted in his alleged indebtedness to Access Bank.