UBA Capital makes leadership changes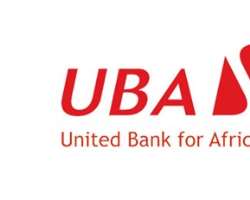 UBA Capital Plc, a diversified pan-African financial services and investment banking conglomerate, has announced  that it has restructured its executive leadership team to position itself for market leadership, following an impressive fiscal year.
Frontline capital market operator Oluwatoyin Sanni has been appointed the company's Group CEO, effective Monday, 13 January 2014.  She takes over from Rasheed Olaoluwa, a highly-experienced investment banker who was instrumental to the launch of UBA Capital as an independent company following its divestment from United Bank for Africa in 2012. A trained corporate and securities lawyer, Sanni has 25 years post-qualification experience in financial services, predominantly in capital market operations. She was previously the CEO of UBA Trustees Limited, a subsidiary of UBA Capital.
Tokunbo Ajayi will succeed Sanni as Managing Director, UBA Trustees Limited.
In addition, Mr Chika Mordi, a veteran banker and thought leader, has been appointed Chairman, Board of Directors, following the resignation of Angela Aneke.
He is the chief executive of the National Competitiveness Council of Nigeria, a think tank established in January 2013 to transform the ability of local and international enterprises to conduct  business in Nigeria. He has over two decades of experience in various roles in the banking industry, including retail and investment banking.
Speaking about her plans for the company, Sanni said, 'I am eager to lead a team of skill-driven professionals into the next phase of UBA Capital's development. We have had a solid performance across all our subsidiaries, and our trustees business is clearly a dominant player in the market. With the others making solid progress towards market leadership, UBA Capital is ready to establish itself as a leading African financial services and investment banking  group.'
Mordi said, 'UBA Capital's subsidiaries have delivered significant value to our stakeholders, and this is evident in the strength of our portfolio, extensive network, and industry-recognized efficiency.
We predict a bright future for the company as it leverages remarkable achievements made over the last year.'
UBA Capital played a leading advisory and capital-raising role in the Nigerian power sector and other investment banking transactions in 2013.  The company's share price has appreciated 78 per cent since it was listed on the Nigerian Stock Exchange on January 11, 2013, closing the year at N2.07, from N1.16; and in October 2013, UBA Capital raised additional share capital via a Rights Offer of 1 billion new shares to existing shareholders, which was oversubscribed by 75 per cent.
Voted 'Best African Investment Bank' by Africa Investor in September 2013, the company comprises four divisions: investment banking, asset management, trusteeship and stockbroking.