Hot Rapper, Phyno Puts Singer Rita Edmond In The Family Way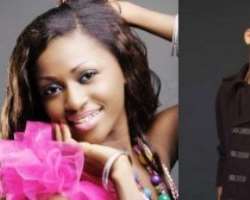 This is supposed to be a hush-hush affair but as it is, it has been blown open, because we hear from the grapevines that hot and talented rapper, Phyno, may soon be a father.
If information gleaned from close sources is anything to go by, then he will soon father a child by up and coming singer, Rita Edmond, the pretty upstart who launched her career last year with the release of singles like 'Tic-Tok', 'Crazy About You' and 'Baby Boo'.
We hear that one of Rita's friends, had unknowingly, told another friend via a telephone conversation that Rita was carrying the rapper's baby and before she knew it, the official secret had been blown open.
Phyno who made waves last year with the release of his song, Man of The Year that won his several accolades, we also gathered, is excited about the news that he is going to be a father and has been treating the babe to sumptuous holidays in exotic resorts in Dubai and other places.
Though the said friend hinted that Rita had wanted to abort the baby so as to concentrate on her budding career, Phyno is said to be keen on having the baby even though he has no plans to be tied down with marriage at the moment.
Those in the know say that Phyno and Rita have been in a secret relationship for years and that she was actually the one who had been helping the Enugu born rapper financially when things were tough for him and that she is the one the rapper was always going to spend the nights with at a guest house in Lekki Phase 1, last year.
Well, we will have to wait to see if the rumour mills have got it right this time.