Court Dismisses Ex-Ekiti University VC's Alleged N91m Fraud Case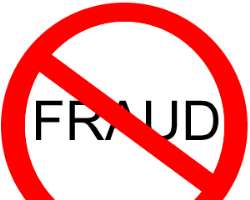 A Chief Magistrate Court in Ado-Ekiti yesterday, dismissed a case of fraud filed against the former Vice Chancellor of the Ekiti State University, Ado-Ekiti , Professor Dipo Kolawole, by the State Government.
Kolawole was accused by the State Government of defrauding EKSU to the tune of N91 million through a fixed deposit of N447 million in university branch of the United Bank of Africa (UBA).
He was charged to court in June, 2012, while the University Bursar, Mrs F. M. Fapounda and manager of the university branch of the UBA, where the alleged fraud was perpetrated, Mr Dipo Ajala were charged to court few weeks after.
Dipo Ajala, who was the manager of the UBA EKSU branch where the fraud was perpetrated is an in-law to one of the All Progressives Congress (APC) senators in Ekiti State, Senator Anthony Adeniyi.
The N91 million, which was the interest on the N447 million fixed deposit had already been refunded by the UBA with interest, having found out that the fraud was a product of internal abuse.
The State Government had filed a notice of dis-continuance of the case on November 26, 2013, at an Ado Ekiti High Court.
Consequent upon the State Government's application to discontinue the case, Chief Magistrate Soji Adegboye dismissed the case yesterday.
Reacting, Prof Kolawole said he thanked God for vindicating him; saying; "At last, I have been vindicated and I can't but give glory to God for seeing me through the travails."