Sam Egburonu's Wrong Thesis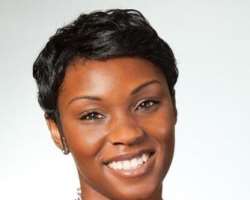 The Igbo proverb that a man absent in a burial would always start the exhumation of a corpse from the feet. This is a taboo in Igbo custom.
The Nation on Sunday January 12, 2013, presented speculations as facts on page 21, written by Sam Egburonu, one of the Nation's regular columnists. He erroneously credited Chief Apugo's exit from the PDP to APC as a big loss to PDP. Lies! damn lies.
Chief B B Apugo has been living on past glories of NRC days. It is a known story how he sponsored Dr Ogbonna Onu, first democratically elected governor of Abia State. The installation of Onu got his head swollen that no cap could size it and he started playing god.
His nominees for the commissionership sailed through like milking a cow, but he did not know when to stop and so got at loggerheads with the incumbent governor. In life, there is a point you cannot go beyond and it was Apugo's first time near a governor and so, he lacked knowledge of the power of incumbency. Onu later in his administration weaned himself of Apugo's overbearing Godfatherism and used the big stick.
In truth the biggest defeat Apugo had suffered in his uninspiring political career was in Onu's hands during a party convention where Apugo's invincibility was debunked. His thugs, one of his biggest weapons were boxed in and couldn't have access to the venue, now the FRSC H.Q. in Amuzukwu Umuahia.
In that same administration, when Apugo could not have his way, he urged his nominees to resign, and they all did except a few like Chief Jonny Nwabuisi who is now a stalwart of APC. Professor Nwoko, a good gentleman, the secretary to the State Government then was one of the people who resigned. These few mentioned are still living and could tell the story better if they have not written their memoirs.
Sam equally cited Emenike as probably the second most powerful to join the APC ranks in Abia. In the poorly researched article, Sam forgot Chief G O Onyemobi who has been bearing the APC cross.
Now, listen Sam! Chief Apugo and Emenike are two trouble makers that will destroy APC. Apugo has never been a team player- a very poor attribute for party politics. Chief Apugo in his autocratic behavior does not attend meetings in another man's house except in his palace with his bevy of domestic staff and kitchen cabinet made up of spent political forces who sing his praises, tirelessly echoing his opinions and hailing every banal utterance he makes. In physical terms, Apugo's place is a lion's den and there are no Daniels in APC. Watch out, his first action now will be to hijack APC and that's where the trouble will start. Chief G O Onyemobi who has been running the affairs of APC in the state knows Apugo too well to have anything to do with him.
Emenike on his own is another kettle of fish. Emenike is only an election politician, he comes around when there is election after which he fails, litigates and zooms off. He knows more lawyers than he knows the electorate. He is more familiar with the precincts of the courts in Nigeria than he knows his home constituency and has not been known to have won any election even that of his age grade. Emenike holds court like Apugo and seriously disdains his so called followers except those who have mastered his mentality and only tell him what he likes to hear. You wrote about strong political structures for both men. More inexactitudes! They neither have structures nor strong base, if you doubt, go to INEC and find out the pattern of votes they have garnered in all the elections.
Emenike only thrives on chasing political shadows like the last case where he organized his own primary, ignored the PDP approved primaries apparatus and organized his lateral primary in his own venue, overseen by his selected officers. APC in Abia is really in trouble. I will be looking out to see who will stand behind Emenike except Security men. If the stories that made the rounds are anything to go by, most of the people who served him in previous elections were hounded by security men and cars and other items he gave for the election were recovered.
I can name names if need be. Still talking about, the tempestuous Chief Apugo, he has not been of any use to Abia PDP. Recall the PDP presidential primaries in the Eagle Square, Abuja, January 13, 2011. He was the only Abia delegate who voted outside the agreed method. Out of the 81 delegates accredited, one vote was lost and everybody knew whose vote it was. Is such a character the type to be positioned as worthy member? Emenike's lateral primaries and Apugo's rebellion in Abuja drew the ire of the party disciplinary committee and nearly fetched them expulsion from the party but for T A Orji's intervention.
Their exit is good riddance to bad rubbish.
For Sam Egburonu, if he puts his ears to the ground, he will certainly hear the drumbeats of the ants.
Hilda Ifeoma Ifegwu Wrote From Umuahia
Hilda Ifeoma Ifegwu
Disclaimer:

"The views/contents expressed in this article are the sole responsibility of the author(s) and do not necessarily reflect those of The Nigerian Voice. The Nigerian Voice will not be responsible or liable for any inaccurate or incorrect statements contained in this article."