AGREEMENT BETWEEN THE HOLY SEE AND CAMEROON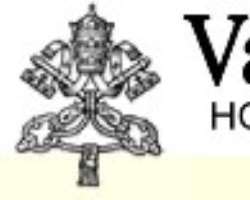 AGREEMENT BETWEEN THE HOLY SEE AND CAMEROON
VATICAN, Holy See, January 13, 2014/African Press Organization (APO)/ -- Today, at the Ministry of Foreign Affairs of the Republic of Cameroon and Yaounde, a framework Agreement was signed between the Holy See and the Republic of Cameroon on the legal status of the Catholic Church in Cameroon.
The Agreement was signed, on behalf of the Holy See, by Archbishop Piero Pioppo, apostolic nuncio to Cameroon, and for the Republic of Cameroon, by Pierre Moukoko Mbonjo, minister for External Relations.
The Agreement, which consists of nine articles, regulates the relationship between the Church and the State who, within a framework of the independence and autonomy of both parties, undertake to work together for the moral, spiritual and material wellbeing of the human person and for the promotion of the common good. It will come into effect upon signing, in accordance with article 9 of the same Agreement.