Total 'to invest in UK shale gas'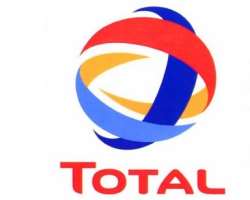 How fracking recovers natural gas from shale French oil and gas company Total is to invest in the UK's shale gas industry, it is to be announced on Monday.
Total will be the first of the so-called "oil majors" to invest in shale gas in the UK, the BBC has confirmed.
The British Geological Survey estimates there may be 1,300 trillion cubic feet of shale gas present in the north of England.
But the process to extract shale gas – called "fracking" – has proved controversial.
Fracking – short for "hydraulic fracturing" – involves drilling deep underground and releasing a high-pressure mix of water, sand and chemicals to crack rocks and release gas stored inside.
Total is to spend tens of millions of pounds buying substantial stakes in firms with drilling licences in the north of England, where other large energy firms such as Centrica and Gaz de France have already invested.
It comes as the government is expected to introduce more incentives to encourage local authorities to allow drilling for shale gas, according to environmental campaigners Greenpeace.
Under the measures, local authorities would keep all income from business rates paid by companies drilling for shale gas, instead of giving it to the UK treasury.
In December, a report commissioned by the Department of Energy and Climate Change (DECC), said more than half of the UK could be suitable for fracking.
The process has attracted anti-fracking protests in the UK, with environmentalists fearing the technique could cause small earth tremors, water contamination and environmental damage. BBC