Delta North Leaders drum support for Olejeme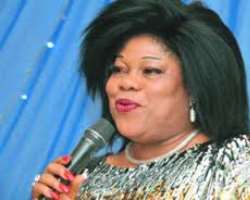 • Begin Mobilization
Delta North Leaders, under the aegis of The Movement for Good Governance and Development (MFGGAD), have urged the chairperson of Nigeria Social Insurance Fund (NSITF), Dr Ngozi Olejeme to contest the
2015 governorship election in the state.
The group also advised the leadership of the People's Democratic Party
(PDP) not to make the mistake of picking a non-performer as the party's candidate in order not to suffer rejection at the polls.
A statement by the group's spokesman, Dr. Emmanuel Ogbechie, on Friday called on well-meaning Deltans, particularly Anioma sons and daughters at home and abroad to put pressure on Olejeme to go for the governorship of the state, come 2015.
The statement said: In 2015, Dr. Emmanuel Uduaghan , would be leaving the saddle as the governor of Delta State. That our great leader, a Nigerian philanthropist, an entrepreneur and administrator, Dr. Ngozi Olejeme should run for governorship come 2015 "We have followed Olejeme's activities for years. We strongly believe that she possesses the charisma, strength, courage, resilience, vision and the maturity to bring new ideas and perform positively to change the fortunes of the state" the statement said.
It noted that most of the rumoured contestants for the 2015 governorship election have shown that they have nothing new to offer the people and the state.
"The task of developing Delta State beyond oil is too onerous and requires the maturity, quiet dignity and broad vision of Olejeme. Many of the rumoured contestants represent narrow, sectional and divisive tendencies, which can only polarize the state and endanger unity, peace and progress"
To attain the goal of a better Delta State, the statement said there was the need to persuade and support Olejeme in view of using her vast contacts and goodwill to attract resources for the benefit of the entire people of the state.
Reiterating the unflinching support and loyalty of the members to the realization of the objective, the statement said Olejeme would provide a purposeful leadership and refocus as well as redirect the ship of state.
08036977194