Oando to extend gas distribution network in Lagos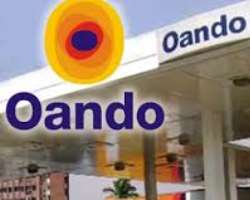 Oando PLC, Nigeria's leading indigenous energy group, is to extend the natural gas distribution network of its Greater Lagos Area franchise from Ijora to the Marina Central Business District. The project will be executed by Gaslink Nigeria Limited, one of its subsidiaries, in conjunction with Oilserv Limited, and will further increase the Oando's available gas distribution capacity of 85mmscf/d, with 55mmscf/d currently utilised. The venture will have a substantial socio-economic impact on the Central Business District, as the availability of natural gas in those areas will attract industrial investors and businesses thereby enhancing commerce and industry in Lagos state. Natural gas is a cheaper alternative to liquid fuels such as diesel and low pour fuel oil (LPFO) that have been used by industries and commercial customers to augment the epileptic power supply from the national grid.  The project is also expected to have a positive environmental impact as natural gas, which is more environmentally friendly, will displace diesel/LPFO as the primary fuel source in the industries and power generation plants in the areas the infrastructure extends to.
Commenting on the signing of the Construction Contract, Mr. Bolaji Osunsanya, CEO Oando Gas and Power (OGP), said: 'We are extremely pleased with the strides we have made thus far, and our overall strategy remains focused on the aggressive expansion and growth of our asset portfolio. The extension of the of the Greater Lagos network further underlines our push to strengthen our market play within the vibrant gas sector.' The Marina pipeline extension project is approximately 8km in length, 12 inches in diameter, and is expected to take approximately 18 months to complete. An enumeration exercise conducted by OGP in the Lagos Island area revealed considerable demand particularly for power generation, and key offtakers along the proposed pipeline route have expressed their interest and have begun to sign Gas Sale and Purchase Agreements (GSPAs) with Gaslink.